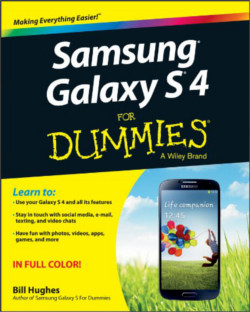 Today's smartphone is so smart: it is just like a computer. As a user of Samsung Galaxy S4, I often get confused on all these fancy functions. For example, I  cannot find how to activate the dual camera function today because I haven't used this function for sometime.
Such issues become more and more common nowadays for most smartphone users.  It is simply impossible for users to remember all these functions and features.  For Android phones, the situation is even more complicated because most vendors/manufactures add their own skins to differentiate themselves from other Android phone makers.
Sometimes, it is hard to believe the Galaxy S4 and HTC One actually are powered by the same Android Jelly Bean.  Some functions, gestures and features that work on Samsung Galaxy S4, e.g., air view,  air gesture, smart stay, dual shot  and air gesture, are totally not available on HTC One.
Even for some common features, e.g., messaging and contact,  you may have to spend time to learn them when you change your phone, although you may use Android phones for a few years.  Unfortunately, nowadays there are no user manuals shipped with the smartphone!  Remember the less complicated feature phones always come  with a handy user manual or user guide.
So, when I forgot about the dual shot functions today, I had to search for some  online user manual. I was surprised when I searched "Samsung Galaxy S4 online user manual", Google returned  94,100,000 results. But most of them are not online manuals at all. This is the sad truth of today's consumers: we are bombarded with unnecessary info, but when we need some useful info, it is hard to find.
To end today's story, I finally foud the true online user manual for Samsung Galaxy S4 at AllAboutGalaxyS4. I wish I knew it earlier to save me 10 mins to find the Samsung Galaxy S4 user manual online.  There are even PDF versions of  Galaxy S4 user manual in more than 20 different languages.
If you own a Samsung Galaxy S4, you'd better download  the PDF version of  Samsung Galaxy S4 user manual  in your own language here, or bookmark this page for Samsug Galaxy S4  online user manual.